Christmas is the one of the most magical times of the year. We love it here at REOLife.
I start thinking of Christmas gift ideas in the Summer. I quite literally spend half of the year thinking about Christmas and gifts. I just love the whole process soooo much.
I've gathered present ideas from around the web and made this blog post for all who are looking for some prezzie inspiration.
So, here it is. REOLife's gift ideas for kids aged 8+, suitable for all budgets.
Please note: This post contains Amazon affiliate links. All prices are correct at the time of writing.

This has made one of our top picks for this age group because it is so simple yet will provide hours and hours of fun for a very low price. Anyone who has never seen one of these might think it is just a random piece of metal when in fact this is an awesome and fun instrument! Please watch this link to watch the harp in action. It will show you far better than I could explain with words.
The eco-friendly gift sets comes with seeds, soil and all instructions, making it really easy to grow your own bug eating plant.
Whizz Pop Bang is a children's science magazine that also explores much broader topics with features that are aimed to capture children's imagination and instil a real passion for science.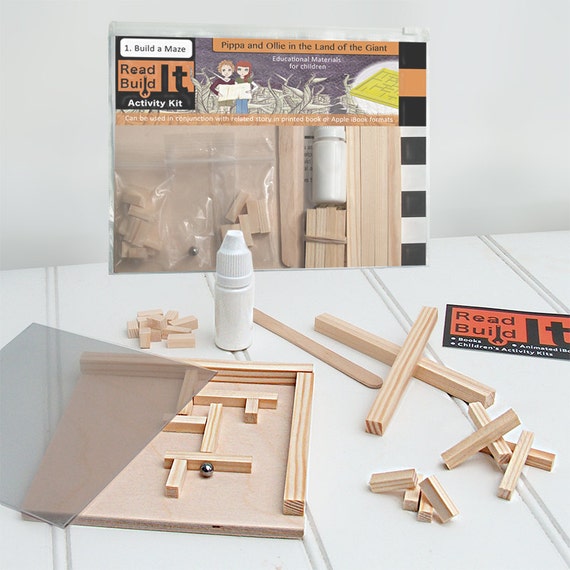 Build an amazing maze from real materials. Experience the magic of working with wood, selecting layouts, designing and gluing together your very own maze.
Rock polishing kit with three stone samples, five shaped files and a roll of sandpaper. Use the files and sand paper to smooth down the rough rocks included with the set into beautiful gemstones.
Mysteries in time is an exciting educational subscription box for children, bringing history to life. Each month, young historians receive a time machine postal package bursting with high-quality, fun activities introducing a different period in world history.
Make your own fully functioning electric motor with this educational experimental kit.
A traditional metal construction kit for building three different models; complete with instructions and tools, supplied in a useful gift tin.
---

---
A Swish is created by layering two or more transparent cards so every shape fits into the outline of the same shape and colour. Race to flip, stack and rotate the transparent cards to makes as many Swishes as you can. The more you find, the more points you score.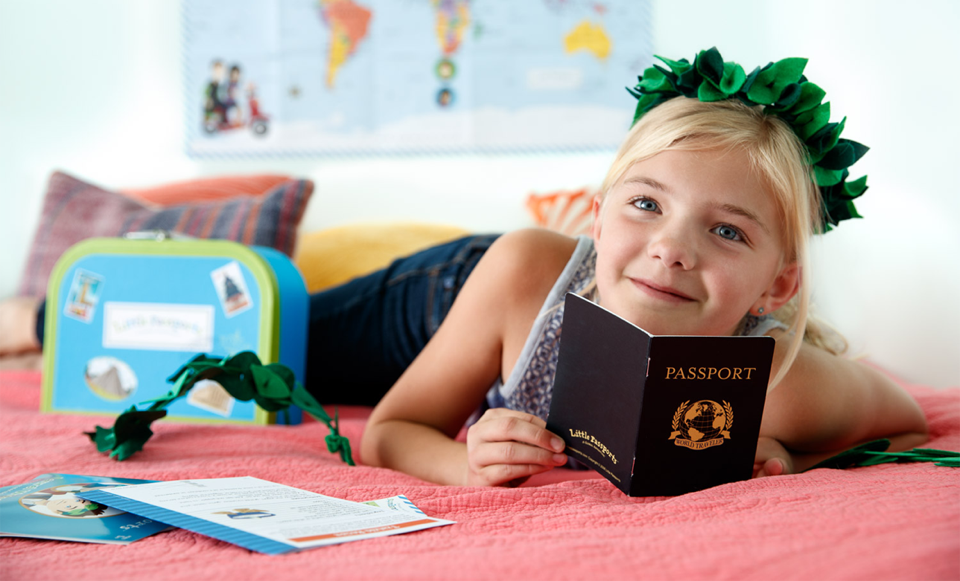 If you are looking for a long-term and unique gift then this is the one. The Little Passports early explorers subscription is aimed at children aged 3-5 years with the aim to inspire children to learn about other countries and cultures in a fun and engaging way. In the first pack you will receive the traveller kit (pictured) and then ongoing packages addressed to your child each month.There is also a discount if you pay for 6/12 months up front.
Kids will love making these small baskets employing ancient techniques and using natural materials.
Let the Kids learn All About Nature with these fun and educational wildlife kits ideal for getting children engaged in the world around them.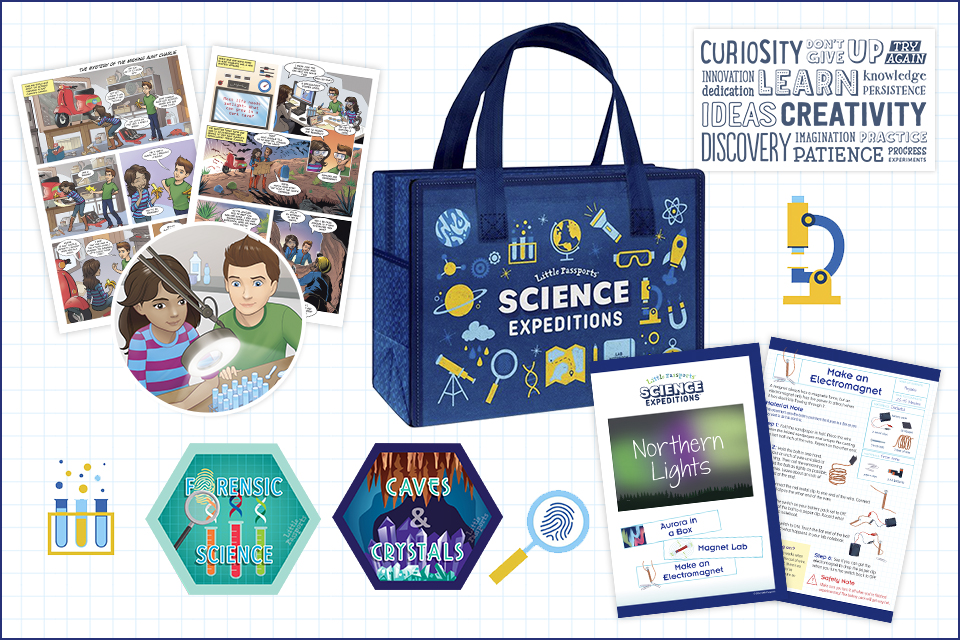 From the creators of Little Passports comes this awesome Science Expeditions Subscription. Every month your child will receive a kit full of science experiments related to themes like rockets, forensic science, vision, caves and crystals, northern lights and magnetism, hydrology and much more.
Explore ten of the world's most diverse environments with a magic, three-coloured lens that illuminates each page in a kaleidoscope of colour. Discover the dark creatures of the night, then switch the lens to step into daylight. Use the third lens to reveal the luscious plant life of every habitat as you travel through a jungle, a reef, grasslands, woodland and uncover a world that never sleeps.
Quirkology is a fascinating and entertaining set with interactive tricks, stunts and experiments that will play with your mind.
This HABA Carving Knife Set comes with a dolphin carving blank and is an excellent introduction to woodcarving. Includes a sharpening stone and leather sheath.
Design your own personalised metal tag necklace or bracelets and engrave them with a battery operated, hand held engraver.  The engraver is so easy to use – just hold it like a pen and lightly press the tip on the tag, slowly moving the tip to create the etching.
With over 20 experiments to try children will isolate DNA from a tomato. Determine how traits are passed down. Analyse DNA evidence to identify suspects and solve a bank robbery. Assemble a double-stranded helical model of DNA. Learn about the biology of reproduction. Breed bacteria to experiment with survival of the fittest, and much more.
This kit gives you a good introduction to needle felting, with enough materials to make several projects such as flowers, animals, brooches and hanging decorations.
A tasty cheese making kit with everything you need to make fresh Mozzarella and Ricotta – really great for pizzas.
This gravity powered logic maze will put your visual perception and reasoning skills to the test.  60 challenges, ranging in difficulty, will give you plenty of creative building time while you manoeuvre the maze in your mind.
The Camera Obscura kit shows you how photography began. The principle of "Pinhole camera" has been known for at least 2300 years. With this experimental kit you can build your own camera obscura. Experimenting with a glass lens, you can learn the old tricks of the inventors and understand how cameras work.
---

---
Make your own beat with this DIY drum kit. Everything you need to make Bongos with 5* hembra and 4* macho drums. Quick and easy to assemble the bongos are natural wood and can be decorated to make them unique.
Laser Maze by Think Fun is a fantastic new beam bending logic game where the players have to make the laser travel through the maze taking certain paths.
The Makey Makey is an invention kit with 1000's of possibilities, from learning application, to musical and support. If you can think of it, you can probably make it. Want to use a banana as a keyboard? Go ahead. Want to turn your stairs into a piano, no problem. You can even create your own dance mat if you like.
This 50 piece tool set is ideal for junior carpenters, mechanics and inventors. The tools are real and made of wood and metal. Includes a saw, a hammer, a chisel, tongs, a mallet, spanners and many others. This Maxi Bundle of Balsa Wood
 would compliment this set perfectly.
Construct a fully working model of a petrol car 4-cylinder engine with ignition sound!  Assemble using the step-by-step diagrams and discover how an engine works.
We've got Zip Raspberry Pi this year. Raspberry Pi's are tiny, cheap computers which you can code and tinker with. I can't even begin to explain how amazing they are. The possibilities for what you could make with it are endless. We also got a little screen to go with it.
This fantastic kit allows you to see objects in complete darkness up to 50 feet away!

This microscope from the Discovery Channel is their most advanced microscope yet. It's high tech and high definition with superb magnification. You can use attach a smartphone using the included holder to capture images and videos of specimens.
Crafted with reflective artificial intelligence, Osmo's advanced technology bridges the real and digital realms. Osmo Genius Kit expands on the Starter Kit by adding on the newest game, Numbers, to the existing set of games. The full kit allows children to explore science, math, art and more. Compatible with iPad 2 and up, it comes with five incredibly fun games: Numbers, Tangram, Newton, Words and Masterpiece.
---

---
The mBot Ranger Robot Kit is a three-in-one STEM educational robot kit which supports 3 building forms: robot tank, three-wheel racing car, and a self-balance car. Program & Control mBot Ranger via iPad, tablets, or laptop to start your exploration!
Create tomorrow's innovators and idea-makers with littleBits electronic building blocks. These easy-to-use Bits make creative discovery and invention a snap for next-generation thinkers, designers, and tinkerers of all ages and genders. No programming, soldering or wiring required.
---
Check out our Pinterest board for more toy inspiration.
I add new ideas regularly.
---
See also:
Educational Gift Ideas for  5 – 8 year olds
28 Educational Gift Ideas for 3 – 5 year olds
43 Educational Gift Ideas for 1 – 3 year olds
Developmental baby gifts for less than £25
12 Crafts of Christmas Challenge
15 Youtube Channels for Home Education
---
Like us on Facebook
---