Christmas is the one of the most magical times of the year. We love it here at REOLife.
I start thinking of Christmas gift ideas in the Summer. I quite literally spend half of the year thinking about Christmas and gifts. I just love the whole process soooo much.
I've gathered present ideas from around the web and made this blog post for all who are looking for some prezzie inspiration.
So, here it is. REOLife's 43 cool gift ideas for 1 – 3 year olds suitable for all budgets.
Please note: This post contains some affiliate links. All prices we're correct at the time of writing.
---
 
---
This gentle sounding flute is both fun and easy to play. With four tubes, this pan flute has been especially crafted for tiny hands, and helps develop a sense of music and rhythm.
A classic stacking toy with eight easy-to-hold wooden rings. Great to introduce concepts such as colour and size.
This is a simplified version of the story in which Horace and Hattie the Hedgehugs find something amazing under a leaf, and follows their quest to turn into something 'beautiful, colourful and wonderful'!
This wooden set of four 4 piece wooden animal puzzles features raised pieces for easy grasping and matching pictures under pieces. Slide out puzzle trays include colour-coded organiser tabs and come in a compact, stay-closed travel case.
This first shapes puzzle by Hape is the ideal way to introduce puzzles to toddlers.
My Learning Library: Animals contains eight chunky board books featuring bright, engaging images of common creatures that can be turned into a fun jigsaw puzzle.
This time tested pop-up toy is designed to develop hand eye coordination and colour awareness.
Kids love flashlights so why not buy them one of their own? This bug themed flashlight is easy for small hands to grip,and has six feet help keep the flashlight steady when it's time to set it down.
This adorable set of woodland animals is made from chunky and tactile wood, perfect for small hands and will help little one to develop hand eye co-ordination and dexterity.
How cute is this snowman stacking toy? This would make a fun fine motor  Christmas activity for toddlers.
Shape Magnets – £9.99 from Amazon
Included is 25 wooden magnets in a wooden storage case. Shape theme features everything from circle, crescent, and hexagon to quatrefoil, trapezoid, parallelogram, and more.
---

---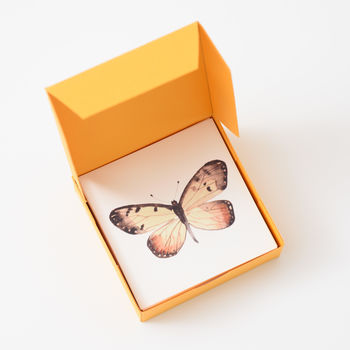 This animal matching game from the Sarah and Bendrix collection is absolutely stunning. There are 60 cards – 30 pairs of illustrated animal cards in a box.
This vehicle stacker includes ten toy cars, sliding counter and wooden frame. The lever drop-down counter encourages early math skills.
I love this beautiful windmill variation of the classic stacking toy. It has seven rings and the top one spins like a windmill. Lovely addition to any young childs toy box.
Make bath times even more un with this pipes toy from Boon. Children will love pouring and scooping and watching what happens.
Jumbo Droppers

– £13.90 Amazon
These oversized droppers are ideal for little hands to grip while supporting hands-on observation and investigations. They will encourage experimenting with volume as well as developing young children's fine motor skills as they squeeze and release to select liquid.
Fir Tree stacker – £13.99 from Myriad
This six piece stacking toy in three shades of green will make a cute little Christmas gift.
This beautifully illustrated wooden tunnel puzzle is great for babies to experiment with size.
4 way Tunnel – £16.99 from Amazon
Keep them active over the winter months with this fun 4 way tunnel. Children of vaious ages will love climbing through and peeking from the middle.
This classic wooden shape sorting toy has strong new colours and high gloss finish. It's a great toy and helps children discover and recognise different shapes, improving hand-eye co-ordination and concentration.
These unique egg-shaped friends express happy, sad, angry, excited, afraid, and shy. They are a great way to discuss emotions with little ones and could be used for very small children to express their feelings. The set is complete with a book.
This set includes 74 Coloured and natural, smooth-sanded hardwood blocks in a handy storage crate. Blocks will provide children with endless hours of building and tumbling fun.
Nesting & Sorting Garages with cars £19.99 from Wooden Toy Shop
There are so many ways to play with this lovely wooden toy. Make a colourful town, stack the garages in a tower, or nest them together!  The seven garages are decorated with objects to count and colours to match. Each garage matches one of seven wooden cars by size, colour and number.
The Very Hungry Caterpillar Jack in a Box – £20.79 from Amazon
Turn the handle to hear nursery rhyme 'Pop Goes the Weasel' and see their faces light up when the Very Hungry Caterpillar pops up!
Stacking Cubes – £20.84 from Amazon
Wooden animal themed stacking cubes which nest together for easy storage. Each cube features an animal, number and colour to help with numeracy and colour recognition.
The Soldier Skittles on Wheels is an excellent 2 in 1 toy that kids are sure to enjoy. You can set the soldiers up and bowl them down with the two wooden balls that are included or you can pull the soldiers along. Each piece in this set is hand made and painted.
SassyBloom is a Monthly subscription box from pregnancy up to 3 years old. Each box has a value of £40-£85 and is handpicked for your child's age & stage! SassyBloom starts from £23 per month.
This colourful wooden box has four doors, each of which has a different lock. A special key is the reward for working out how to open each lock. Grownups could hide a toy inside as an extra reward!
Bunny Peek-A-Boo is a fun and exciting wooden 3D brain teaser for young children. This is a fun way to introduce concepts such as above & below, inside & outside and visible & hidden.
---

---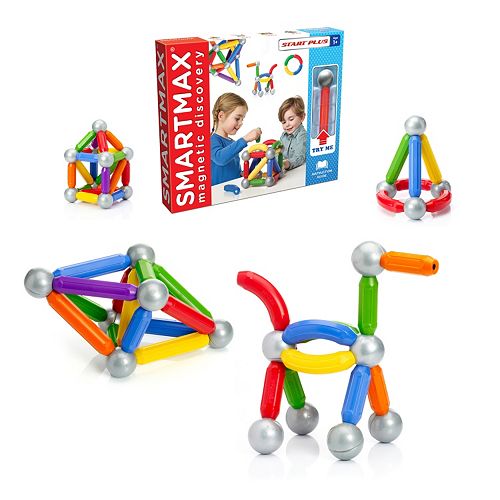 This fun, safe comes with 23 large, tactile pieces to introduce magnetism to young children.  Connect the bars and balls together and learn to build 2D and 3D shapes. It can be as simple or as complicated as your child is ready for
Toddlers will love this two-sided mountain with wooden balls, peek-a-boo holes and fast tracks. With the Hape Roller Derby will help develop hand-eye coordination and logical thinking.
A collection of 7 wooden friends, one for each day of the week, painted in a rainbow of colours and each having their own matching coloured bowl. You can style and decorate these rainbow characters with cloth and natural materials or simply leave plain and let your imagination do the rest. A lovely way to teach colours and co-ordination at a young age but they're sure to be played with for many years after.
This beautifully crafted wooden pull along red xylophone roller from Janod is certain to be a hit with all budding musicians! As well as being a xylophone with 8 colourful note bars, it is also a pull along cart style toy.
This  wooden kennel with a lockable door is a fantastic home for these two cute dogs. It has a handy rope carrying handle for journeys. Choose the names for the two pups, and who they'll be loved by and the plaque  will be personalised for you. It also comes with a wooden feeding bowl, comb and bone.
This deluxe open plan wooden dolls house comes ready to play with furniture for each room. There are 24 pieces of highly detailed furniture in total plus 2 poseable wooden dolls.
A shopping trolley made from wood and fabric that your little one can use around the house. Use it to carry toys, build their strength and experiment with role play.
Musical bells – £42.10 from Amazon
The xylobells set comes with 8 removable bells, beech stand, 2 drumsticks, music sheets and DVD. Great to introduce rhythm and music making.
2-in-1 balance bike / trike – £45.00 from Mulberry Bush
A wooden first trike, that simply converts to a balance bike when the child is ready to move on to the next stage.
This slideshow requires JavaScript.
Wooden leaf puzzle – £45.00 from Not on The High Street
This beautifully handcrafted wooden leaf puzzle is one of those extra special gifts. Each leaf is made from the wood of the tree it would grow on. Match each leaf to its designated cut out shape as you guess which tree they came from until you know them all! The bottom of each leaf puzzle piece is colour coded to a guide sheet so that you identify them. The puzzle is carved lovingly by hand, with smooth edges so that it is safe for play
Take center stage with this kid-sized musical set. Includes 2 different sized drum, a pair of drumsticks, a cymbal, and a guiro.
This sturdy tool bench complete with 43 accessories and tools including saw, hammer, screwdriver and spanner. Great for role play and developing motor skills.
Wooden Piano – £49.99 from Wooden Toy Shop
This mini upright piano has twenty five keys with a range of two octaves to help kids get started. A useful illustrated songbook and key chart (colour-coded) are also supplied.
---

---
Grimm's Large Rainbow – £59.99 from Amazon
The beautiful rainbow stacker from Grimms is a versatile open-ended toy has many uses & inspires joyful imagination. It's a stacker & puzzle, plus the pieces can be used as bridges, tunnels, fences, beds & more.
Pericross® Teepee – £61.99 from Amazon
This TeePee is perfect for imagination and playing hide-away. It is easy to assemble, portble and has sturdy wooden parts. Little ones will love it.
This toddler table and chair set is perfect for practising those masterpieces and the integral paint/pot holder will contain all the bits and pieces. It's also a great place to sit and eat snacks.
This classic tricycle features a stylish red body, chrome handlebars, a bell, a furniture friendly front bumper and an adjustable seat so it can grow with your child. It also has a controlled turning radius and low center of gravity to make it easier for little ones to ride. 
This beautiful wooden rocking boat is a lovely and unusual gift which will be enjoyed now and by future generations. A wonderfully made product which can be personalised to make it even more special.
Young children will love zooming around the house on this metal racing car. Great ride-on toy for the little car lovers and one to keep. Good quality toy that doesn't age.
---
---
Baby Book Club offers a choice of a 3, 6, 9 or 12-month long subscription. You will receive 2 recently published, high quality books books for every month of your subscription, so by the end of a 12-month subscription they'll have 24 books for their own little library! Each book is specially selected and just right for your child from birth to 36 months.
---
Follow us on pinterest for for more toy inspiration for 1 – 3 year olds.
I'll be adding new ideas regularly.
---
See also:
Developmental Baby Gift Ideas for less than £25
28 Educational gift ideas for 3 – 5 year olds
12 Crafts of Christmas Challenge
---
Like us on Facebook