Christmas is one of the most magical times of the year. We love it here at REOLife so we will be writing a series of blog posts over the coming months dedicated to the festive season and gift-giving.
I start thinking of Christmas gift ideas in the Summer. I quite literally spend half of the year thinking about Christmas and gifts. I just love the whole process soooo much.
I've gathered present ideas from around the web and made this blog post for all who are looking for some prezzie inspiration.
So, here it is. REOLife's  list of gift ideas for 3-5 year olds, for all kinds of budgets.
Please note: This post contains some affiliate links. All prices we're correct at the time of writing
---

---
This wooden pony has a lace-up mane and tail so children can make their own unique pony. They can count the holes, name the colours, and play with the animal too. Includes five wooden horse pieces, four coloured laces, one saddle and 10 beads.
These cute little plush toys are part of the story tales range available at Wilko. The character sets are perfect for reenacting popular fairy tales, improving communication skills, building early literacy skills and imaginative play. Others available in the range include:
KoalaPak is a monthly subscription service delivering a pak full of fun, educational and hands-on projects for children with a new theme each month. They offer 3 different Paks starting from £8.95. Each Pak will be personalised with your childs name and will contain the materials you need for 2-4 activities with illustrated instructions. Plus fun extras.
Playfoam is a mess free creative play resource that is ideal for developing fine motor skills through sensory play. It is the perfect alternative to PlayDoh.
---

Encourage children to observe nature more closely with these Kidnoculars from GeoSafari. These super kid-friendly binoculars are focus-free, feature 2x magnification and have a google shaped viewing area to ensure they are positioned correctly for use.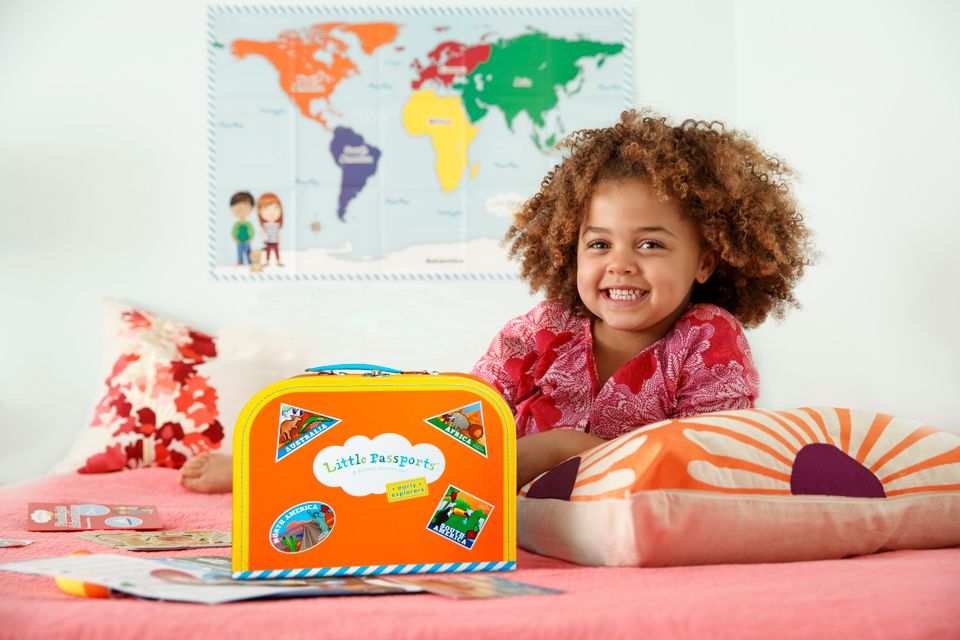 If you are looking for a long-term and unique gift then this is the one. The Little Passports early explorers subscription is aimed at children aged 3-5 years with the aim to inspire children to learn about other countries and cultures in a fun and engaging way. In the first pack you will receive the traveller kit (pictured) and then ongoing packages addressed to your child each month.There is also a discount if you pay for 6/12 months up front.
Chocolate learning is our favourite kind of learning 😉 All children love chocolate, they also love making things, so what could be more perfect than a kit that takes care of both?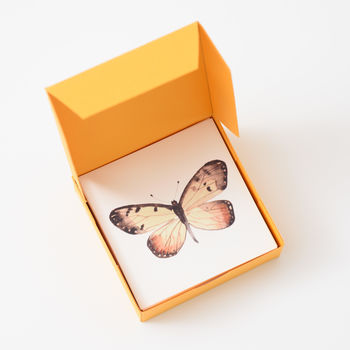 This animal matching game from the Sarah and Bendrix collection is absolutely stunning. There are 60 cards – 30 pairs of illustrated animal cards in a box.
This quality set of miniature baking utensils is perfect for little hands – there's everything you need from a whisk, wooden rolling pin and metal cookie cutters to an apron. With a book of six easy to follow recipes to get you started, the home will smell of shortbread biscuits and yummy cupcakes in no time at all.
This collection of 12 adorable felt-covered canine miniature models includes some of the most beloved and popular breeds, ranging from the small but mighty Chihuahua and Pomeranian to gentle giants like the Saint Bernard and Husky. The dogs store in individual labeled compartments in the "dog house." Information on all the breeds is included.
This is the perfect gift for children who love to play tea parties with their friends, each wooden biscuit is numbered on the reverse so parents can introduce some little sums.
This eco-friendly, wooden chalkboard is a fantastic way for young children to draw or write without the need for lots of paper. It wipes easily to provide endless hours of creative fun. Chalks need to be purchased separately.
Encourage their creativity with this construction set from Viga. Children will spend hours playing with this toy building various kinds of models. It comes in a wooden box for easy storage.
The idea of this game is to stack the rods and discs according to colour or make various patterns to create a tower without falling. This fun game requires patience and will help to improve hand eye co-ordination.
What better way to encourage creative play and improve communication skills than with Walkie Talkies. Kids will have so much fun talking with these "real phones".
The Melissa and Doug See and Spell is very popular with parents who find this is a perfect toy for encouraging children to learn basic letters and spelling.
We love this child sized cleaning set from Melissa and Doug. The 6 piece set includes a broom, mop, duster, dust pan, brush and storage stand.
Hape's Happy Harp is awesome and allows little ones to make real music. Play a favourite tune on this sturdy strummer sized for small hands and big voices. It is tunable and comes with tuning tips, 5 songs sheets, 1 blank for your own music composition and 2 picks and a tuning wrench.
This is one of those toys that can be used for lots of fun activities. Water play, colour matching, construction, matching, the limit is your imagination. This 72 piece set will provide hours of fun.
As the marbles rides the curve of the tracks it makes 'click clack' sound. Tracks feature speed bumps to keep the marbles on track and grooves at the base provide a place to hold your marbles.
---
I love this! It is perfect for practical life work or hanging paintings to dry.
Mini banjo from PlanToys® is a great toy for encouraging early musicality and dexterity.
This is placed very highly on Bears Christmas list this year. This set from Hape contains 100 dominoes and 7 bonus trick add-on pieces. Young children will enjoy building theirown designs and watching them come tumbling back down again.
A durable, first telescope/binocular designed for little hands. Even the smallest scientists can see the moon in detail without focusing. 10x magnification.
A fun indoor toy for children with lots of energy. Children can sit, kneel or balance on the Teeter Popper and move back and forth or from side to side. The suction from the poppers grips and releases as you move creating a satisfying popping sensation. A superb therapy tool to help children relax, and equally good for developing gross motor skills.
Alphablocks are great for helping young children learn to read and more importantly – they are fun! This complete programme is based on the TV show and contains 15 Alphablocks magazines plus finger puppets, stickers, flashcards, letter tiles and more.
The code-a-pillar is our top pick for Christmas this year. This toy is ranked to be one of the most popular selling toys of 2016 and we're not surprised. This learning toy encourages experimentation while developing important skills like problem solving, planning & sequencing and critical thinking. There's no end to the combinations kids can make – mix up the segments and put them back together to send Code-a-pillar in a different direction every time! Each time kids change and rearrange his segments, Code-a-pillar takes a different path. There is also an expansion pack
 available for extra fun. We're getting our code-a-pillar early this year and I'd recommend you do too before they sell out.
Multiple latches and locks which great for developing motor skills.
---

---
This cute wooden horse swing looks like so much fun! It will easily attach to an exciting swing frame or a tree with the use of swing hooks.
Some parents do not like tech for children however I believe that it hasWe love Kindles for kids due to the easy to use parental controls and child usability. This 7″ Fire tablet for kids has a quad-core processor, front and rear cameras, microSD slot for additional storage up to 128GB and comes with 1 year of Fire for Kids Unlimited for free! This will give you access to thousands of books, TV shows, educational apps, and games, at no additional cost. All of this on top of the 2 years free warranty. It's the ideal tablet for children. (p.s. They usually go on sale closer to Christmas but if your still looking for something less expensive then the Kindle Fire is a bargain 😉 )
This Berg Bunny is the perfect introduction to pedalling and steering for little children. This four-wheeler will help to develop spacial awareness and hand eye coordination.
Five 'hilltops' in different heights which will inspire children to jump from top to top. Hilltops develop children's ability to estimate distances and make them familiar with heights.
---
Follow us on pinterest for for more toy inspiration for 1 – 3 year olds.
I'll be adding new ideas regularly.
---
See also:
Educational Gift Ideas for kids 8yrs+
Educational Gift Ideas for 5 – 8 year olds.
43 Educational gift ideas for 1 – 3 year olds.
Developmental Baby Gift for less than £25
12 Crafts of Christmas Challenge
15 Youtube Channels for Home Education
---
Like us on Facebook